We may all think we are familiar with the typical chenille fabric, but the term Chenille actually refers to a type of yarn. The word itself is a French term for 'caterpillar' because of its soft – almost furry – feel.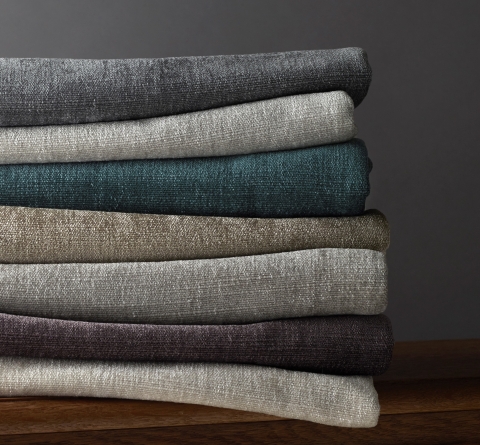 Chenille was first manufactured in France in the 1780s, by weaving a leno or cross weave fabric and then cutting it into strips to make the Chenille yarn. The method of manufacturing Chenille now is very different from when it was first produced in the 18th century. Short lengths of yarn are placed between two "core yarns" and twisted together. The wrapped yarns are cut, producing a pile effect. The edges of these piles then stand at right angles to the yarn's core, adding to chenille's softness. Heavyweight and durable, chenilles are perfect for upholstery and curtains.
Modern Chenille varies from fabric as soft as velvet to matte and textured finishes, from bold prints to timeless plains. Warwick Fabrics have this year launched five brand new chenille collections.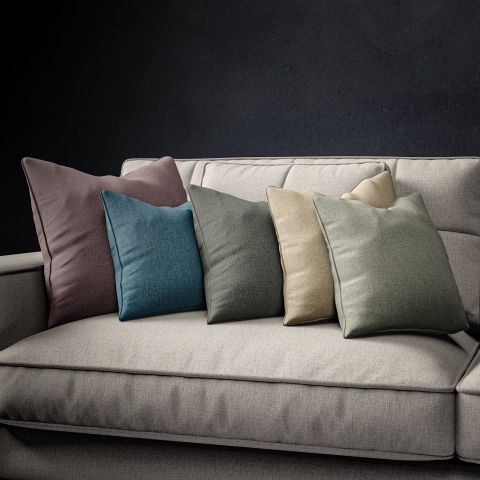 Rouen is a lovely close-cut plain chenille suitable for both curtains and upholstery. This tactile plain comes in a selection of enduring neutrals with flashes of vibrant colours. With an excellent Rub-Test, Rouen is ideal for upholstery in domestic or contract settings, and now Rouen II has an additional 16 new colours.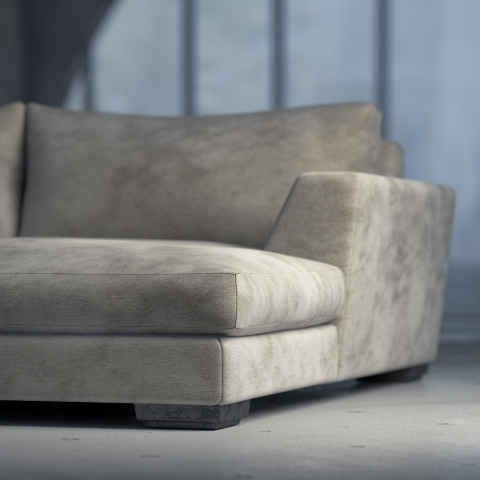 This lustrous semi-plain chenille has swing and sheen. It is available in a range of opulent colours and is suitable for curtains, blinds, cushions and upholstery.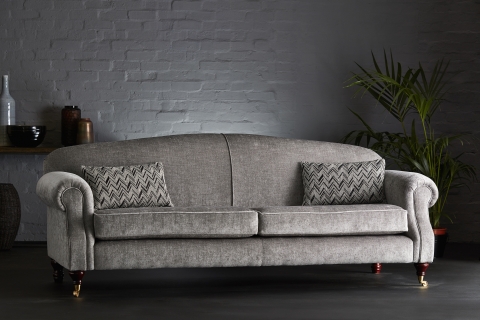 Biarritz is a plain slubbed chenille with elegant lustre creating a luxurious finish, suitable for upholstery and sumptuous curtains. The colour palette is muted, with plenty of greys and silvers to meet the demand for this calming colour so popular in schemes at the moment.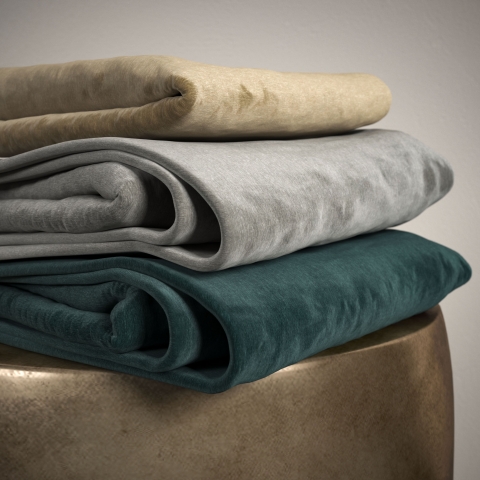 Velluto is a seductive matte chenille with a velvet touch. A supple drape for curtains and irrestistibly soft for upholstery. Velluto is available in a selection of deep, rich colours, which perfectly suits this opulent fabric
Renard - Coming Soon
Renard may look and feel like velvet, but this chenille is unique. With the hint of a metallic patina and a woven texture, the supple fabric is perfect for both upholstery and drapery. Available in 33 colours, this collection ranges from striking dark colours and rich jewel tones to fresh neutrals.