Choose Form and Function with Ultra II
When collating a collection of bold PVC fabrics, commercial interiors were at the forefront of the design choice. Warwick wanted to offer a durable fabric created specifically for contract designs. All too often, when fabrics are functional, the choice in colour is limited, and texture is compromised. The Ultra Collection is the solution.
When planning a functional commercial space, it is easy to be tempted to compromise on design. From salons to hospitals, an interior designer must consider fabrics that can withstand heavy traffic, and stand up to frequent cleaning, consistently meet fire retardancy standards and to have powerful anti-bacterial properties. Ultra meets all these requirements becoming the ideal choice, especially for a healthcare or hospitality setting.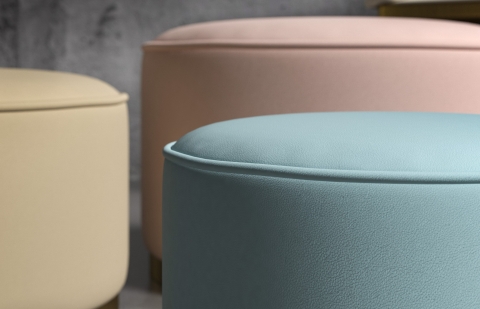 Fabric choice must be timeless in both design, longevity of use and colour selection for upholstery that will last. Ultra has a Martindale rub test of 300.000+ ensuring excellent wear and flex. This new PVC collection is also coated with an easy care stain repellent finish aiding daily cleaning with mild soap and water. Ultra is inherently fire retardant (FR) to meet UK and EU contract upholstery standards and has strong anti-bacterial properties suitable for use in hospitals.
Not limited to upholstery, Ultra's versatility and flexibility means it can be used on footstools, wall coverings, kiosks, and anywhere else your design may take it.
Layering textures is as important as colour choice when considering a well put together design. Blending velvets, leathers and wools in a concept theme may be incredibly appealing design-wise, but the functionality of real leather in a commercial setting just isn't budget friendly. Another reason that most designers will steer clear of real leather, is its availability. Only being attainable in hides means that a huge amount of waste and expense can be avoided when using PVC fabrics. Ultra has the manufacturing appeal of having a standard width for convenience. Choosing PVC allows a designer to use an adaptable texture that is interchangeable with leather, but will stay looking new and hygienic, for its commercial life.
Once the functionality question is answered, it's on to the fun part – colour. Available in 57 colours, Ultra caters for the bold, the daring, and the minimalist.
Warwick's newest PVC range, Ultra, is suitable for an array of settings, from salons and restaurants, gyms and spas, to care centres and hospitals. All hospitality venues need to consider hygiene and customer safety before design. Ultra allows both. Its long-lasting, anti-bacterial base is also anti-fungal, UV resistant and fire retardant. Ultra is resistant to mould and mildew.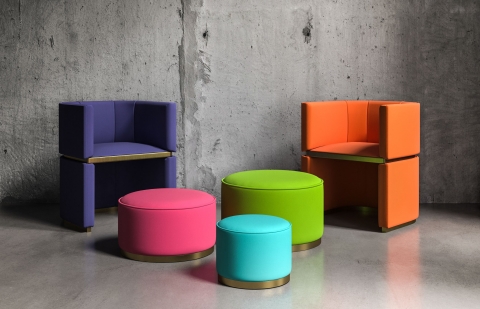 * Please note: PVC products like Ultra need to have stains removed quickly and in accordance with recommended care instructions
Ultra II is sampled in a handy stacker 'Brick' and also on our popular colourcard format.
Please email our sales team for further details.