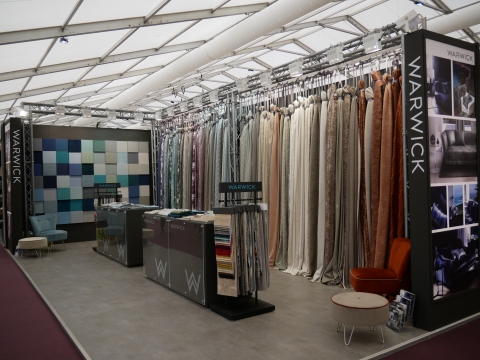 Once again, we had a very enjoyable and successful few days at Decorex in September.
Our stand was full of our new fabrics, both displayed in long lengths and on our new 'Plain Wall of Fame' showcasing our newest plain fabrics to join the Warwick family. These new plains include Comfy, Homepsun, Jeans and Sari, all of which can be viewed on the website now. Sampling for these ranges is arriving mid October.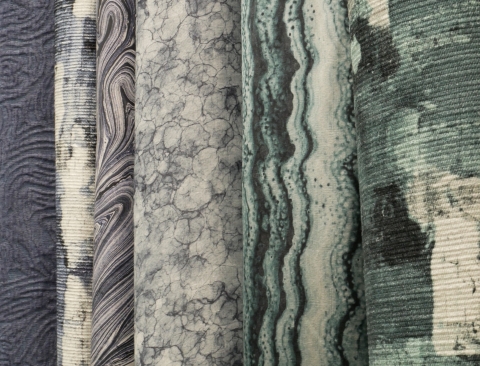 The highlight of our Autumn launch are two super new designer ranges: Casuarina and Kosui, which were previewed at the show. Shown above are a few of the fabrics in the Kosui collection, inspired by water, in all it's forms, this colleciton of fabrics mixes textures, finishing techniques, prints and weaves.
We always love the opportunity to meet our customers, both new and old, and hope you enjoyed it as much as we did!