With a new venue, London Olympia, Kensington, and a larger stand open on all sides showing many new fabrics, Decorex 2019 was a very successful show for us again this year.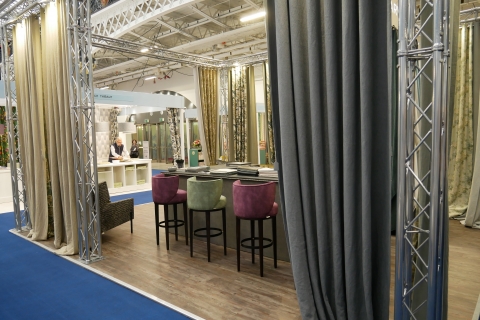 We enjoyed 4 busy days showing off our new wide-width linens and stunning traditional prints which were on display around the edge of our stand as impressive 3m high drapes - double-sided to show how the two collections work together.
The plain linen 'Laundered Linen' gives a relaxed feel with natural softness, muted colours and inherant distressed handle only adding to the charm. The traditional prints featured were from our new 'Heritage' collection. The eight classical designs are printed on fine linens with a grand scale, redolent of country estates with subtle colouring for ease of use.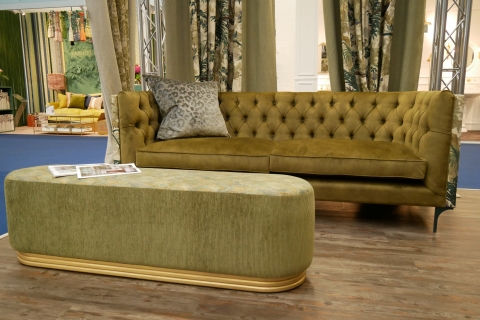 In contrast to the Heritage prints is the new collection of printed soft-touch velvets 'Sequoia' which was also on display at Decorex. These abstract designs were influenced by textures found within a forest, and the colour palette of earthy tones reflects this inspiration. New plains also on display were Alpaka and Edinburgh weaves, our latest floaty wide-width sheers, plus sophisticated weave patterns for upholstery in the 'Sauvage' collection.