Legacy Kelim is a new upholstery collection of modern classics. The fabrics take inspiration from antique Persian carpet designs.
Coarse carpet yarns have been replaced with weighty, soft to the touch fibres of cotton, linen and viscose, with the addition of polyester for strength, durability and good abrasion performance.
These gloriously rich and textured fabrics come in colourways that are warm & homely; comforting reds in Vintage, calming blues in Denim & Indigo, soft cream and soothing greys in Slate & Stone and multi-tones in Document.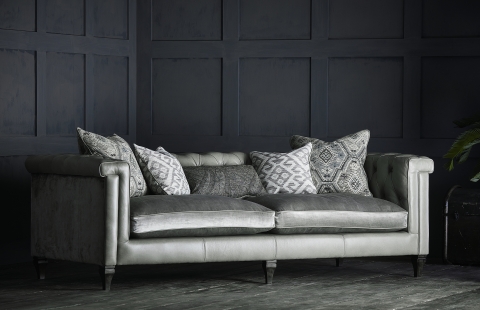 This collection needs to be seen made-up to fully appreciate the fabrics. Legacy Kelim designs blend so well with aged leather, soft touch chenilles and velvets, and come to life on the right piece of furniture.