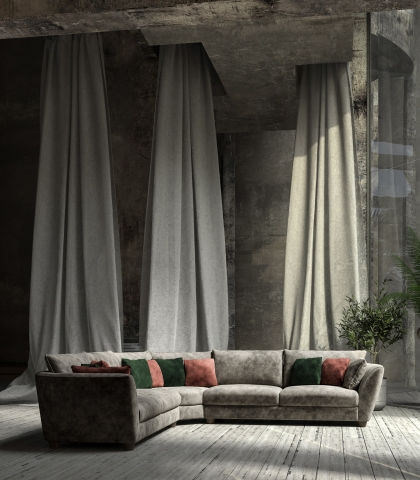 Velvet. Even saying the word feels luxurious. Originating in Asia, velvet made its way to Europe along the Silk Road, found fame during the Renaissance and has been a pillar in fashion and interiors ever since. Velvet feels romantic, luxurious, but not too extravagant. It works in contemporary and traditional interiors and can feel glamorous and modern all at once. The texture is soft and plush, giving it a feel of satisfying cosiness.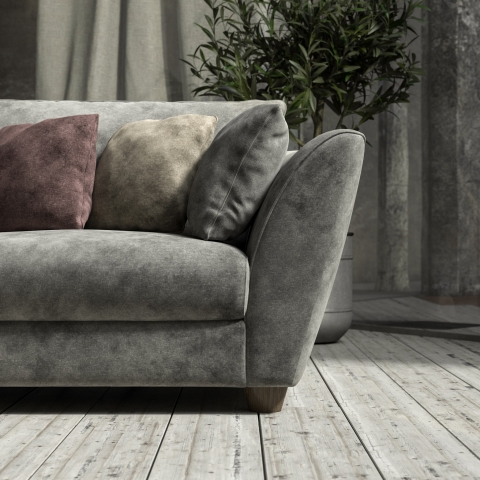 It is a common misconception that velvet is high maintenance. Warwick's Lovely Collection, for example, has a thick pile with a super Stain Guard finish which repels water-based liquids. Unlike many plain velvets, Lovely offers an antiqued look. With a matte finish, a subtle printed design and cloudy texture for an authentic aged patina. The antiqued feel of this velvet sets it apart and widens its versatility. The depth of the pile also shows dye really well, resulting in intense, rich tones, sitting particularly well with leathers and bold patterns, it is the perfect choice for an understated statement piece.





The collection comes in 36 colours including deep greens and oranges. Offering strong jewel tones alongside on-trend pastel velvets for the ultimate colour selection. Soft and warm, Lovely feels as good as it looks. Standing out from other upholstery fabrics, adding depth and definition to the shape of any piece.