Launching at Decorex this September will be our fusion collection 'Mesopotamia' and the 17th Century inspired fabrics in the stunning 'Palazzo' alongside the newly extended colours of our popular plains: Lovely, Malabar & Husk.
Do come along and see us on Stand A44, pre-order your tickets here
Mesopotamia is a bold combination of velvets and linens fused seamlessly with subtle prints, ornate jacquards and statement embroideries, depicting the influence of the trade routes of the famous Silk Road. Traditional motifs are teamed with modern, innovative qualities and techniques to give the collection a more current look. A cohesive palette of sharp greens, understated pinks, daring oranges and dusted naturals perfectly compliment this worldly collection.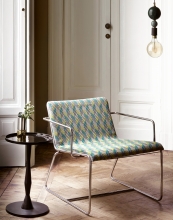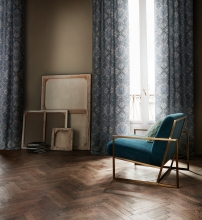 Palazzo focuses on capturing a moment in time. This bountiful era was a time of trade and prosperity between many shores, with luxurious silks, lavish velvets, skilled embroideries and highly detailed woven fabrics making an entrance. Palazzo has a palette of vibrant rusts, bold turquoises, rich magentas and vivid blues which further portrays the ideal of this high-class society.