Introducing a new glamourous designer collection - Titanium.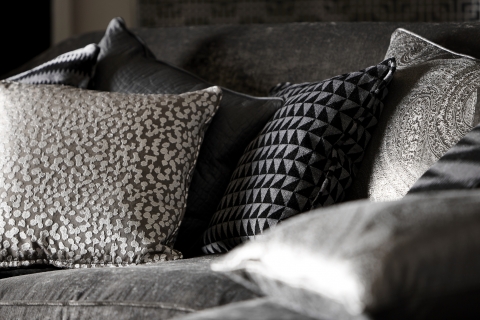 Our design team have developed a collection of luxury textures combining full face velvet designs, foil prints on velvet, contemporary weaves on a host of constructions and the striking paisley – Hanson. Many fabrics are dual purpose, suitable for either curtains or upholstery.
The colour palette is neutral metallic shades, with contrasting darker tones adding depth. These fabrics can adorn any interior, from the semi-minimalist to the extravagant.