Laureate is a collection of small scale weaves, in differing, albeit coordinating, colours. These fabrics are perfect for decorative accesorries like cushions as well as for upholstery.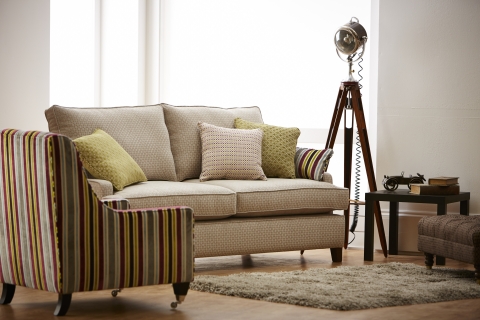 The velvet stripe Collins is the largest pattern and is available in 8 colourways. The others designs include Dugan - little multi dots, Tennyson - a ditsy diamond design, Celine - an elliptical single colour design and Hughes a geometric trellis inspired design.
This fabulous new collection features 55 fabrics in total - something for every scheme!