Texture is the new Colour
Too long have we been relying on plain coloured fabrics. The crowd-pleasers. The safe bets. Leaving the sofa grey, while only having fun with texture and colour on the scatter cushions.
With the average homeowner buying a sofa only three times in their life - once every 25 years - it's no wonder that best-selling upholstery fabrics are plain, neutral colours. A beautiful grey sofa will certainly stand the test of time. But it is time to introduce a collection of neutral timeless fabrics that are not plain at all.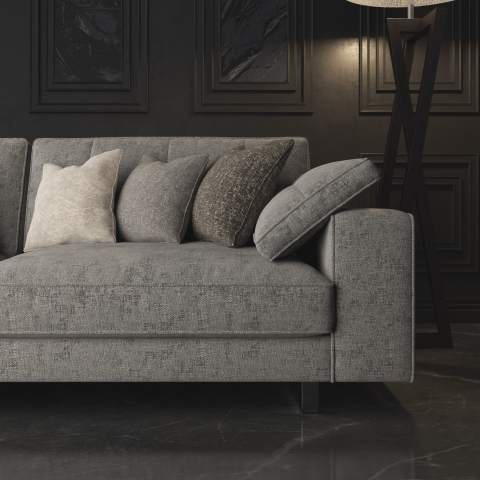 Layering textures is a way of using plain fabrics while avoiding a bland result. Chunky weaves, corduroy and natural textures will transform any upholstery piece. With a grey that is no longer grey. We are all aware that trends move on, popular colours change, and the walls of a living room could be a different colour every two years. Texture is a secret weapon in the design world. The trick is to not overload the senses, but to balance out the textures within so that when you enter a room, you not only feel comfortable but actually feel the space is alive and cosy.
Over the last few years, the one trend that doesn't seem to be going anywhere is monochrome. Whether its minimalist, Scandi or black and white, the use of blending bold colours seem to have drifted far from mainstream. Monochromatic spaces require a range of textures to create intrigue, in conjunction with good natural and artificial lighting, which allows shadows to form. Without texture, these spaces will look and feel uninspired.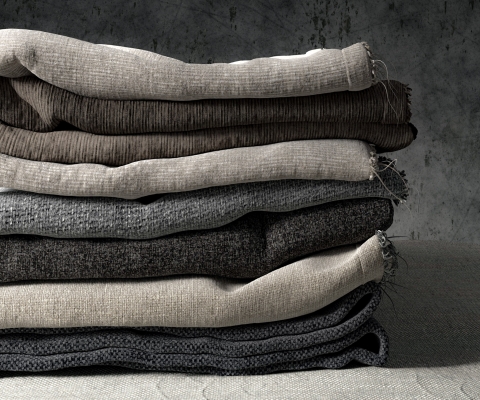 Manufacturers will always prefer neutral tones overall for bestselling products, as supply and demand requires. Warwick Fabrics have launched a brand new collection, in tonal colours, rich in texture. A range of thirty-four fabrics, made from seven different chunky textures and muted colours to bring interest, style and adaptability to upholstery. Replacing mundane plains with heavy luxurious texture while maintaining its neutral colour scheme.
Chunki has been specifically collated to include a range of colours and textures that work well together, so provide a readymade moodboard for a layered texture concept. Creating a crowd-pleasing collection for any manufacturer that wants to offer a different best-seller.