Velvets. Making a comeback in 2017, this interior trend can't really be labelled a trend any longer. It doesn't look like velvet designs are going anywhere anytime soon. As a rule, when customers consider buying a big-ticket item like furniture or heavy curtains, trends should be avoided at all costs. Mostly due to extending the lifetime of expensive pieces. But velvet is another story.
Having been around since as early as ancient Egypt in 2000 BC, it is no wonder that this luxurious fabric can be found in most homes across the country, in some form. A few years ago, velvet was saved for accessories, to add a touch of elegance to a design, it seemed velvet was not for the faint hearted. But with this new velvet trend emergence, it seems minimal décor paves way for large velvet furniture pieces. Today the statements are made with the products rather than the wall colours and accessories.
The fear with buying velvet furniture was most likely the cleaning element. For years it was widely believed that velvet could only live in a child-free, pet-free home. But with stain resistant technology, this is no longer the case.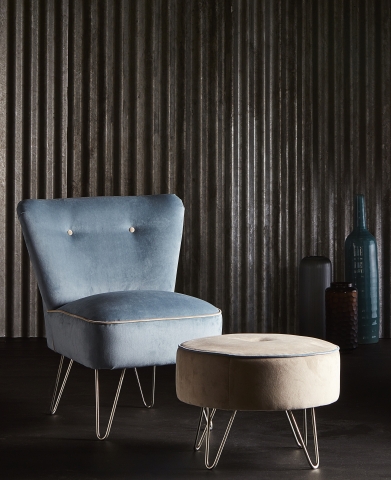 One of Warwick's best-selling ranges, Plush is in its third regeneration due to popular demand. Soft to the touch and a perfect matte velvet with colours that shift in different light. The other advantage of choosing Plush III is the EasyClean technology which helps to repel liquids. Plush Velvet is so soft, yet hard-wearing. The Rub Test of over 100,000 means it exceeds UK requirements for both domestic and contract upholstery.
The expanded range, now a massive 66 colourways, ensures you have the best choice of colours to compliment your scheme.