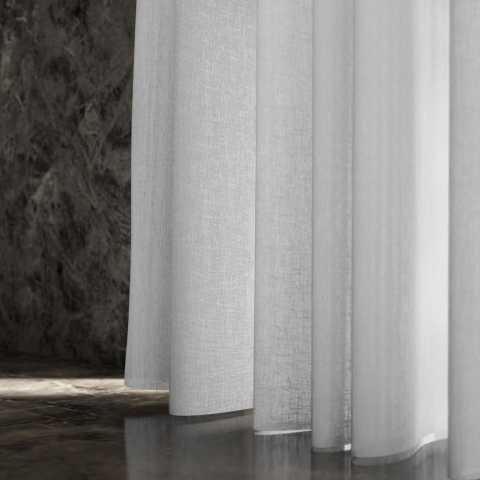 Xtra-Wide is a collection of textured sheers, light semi plains and a crushed velvet available in double width. The collection includes fourteen different structures, and over seventy colours – a 'go to' library covering linen sheers of differing weights, fine wool suitings, sophisticated metallics and even a superlight organza.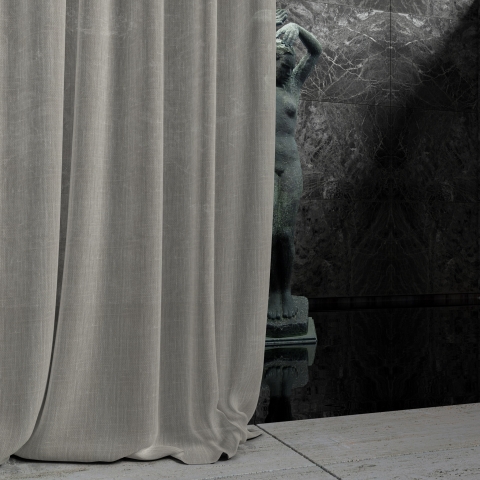 In recent years we have seen an ever-emerging trend for the double curtain effect. ideal in contemporary and urban settings, a casual look of linen and an inner curtain for most window treatments. A sheer is layered underneath a heavier drape to add interest to a window and allow total control over daylight. The main problem found with using sheers for curtains is visible seams. With such transparency, any overlap in fabric is painfully visible, especially when set in front of a window. Using double width fabrics eliminates this problem - one roll spans a width of 300cm or more.
Xtra-Wide is perfect for those large windows and avoiding unsightly seams, as it can be used railroaded. Railroaded fabric refers to the way a fabric, particularly a pattern or stripe, is woven. Usually fabric patterns run "up the roll," meaning the pattern flows from top to bottom, parallel with the selvage edges. On a fabric that is railroaded, the pattern runs across the roll from selvage edge to selvage edge.
With the option of railroading, this fabric can be used for full length windows in double height rooms. But double width fabrics don't have to be restricted to curtains. Incredible impact can be made with floor to ceiling room dividers. For open spaces with double height ceilings, a billowing voile adds separation without cramping a space. The options are made endless with Xtra-Wide.