Monterey is Warwick's new 100% cotton plain with a soft-brushed finish. Monterey drapes beautifully for curtains, looks tailored on fitted furniture and relaxed if used for loose covers. This is a super addition to our collections and offers great value.
Choose from a wide range of natural shades, or go for brighter statement blues & pinks…there are 38 colours to peruse.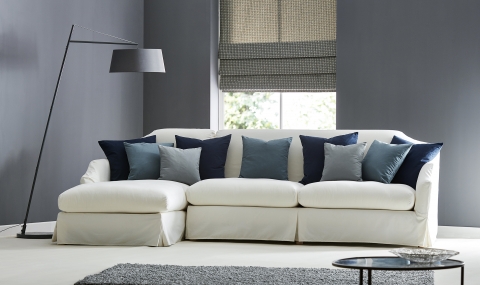 Monterey is sampled in a small stacker pattern book and a double-width hanger. Our popular colour card format will be available soon - cuttings are on the shelves already, so why not order a few to see Monterey for yourself?